Kohl's taps Sock Fancy for their employee onboarding program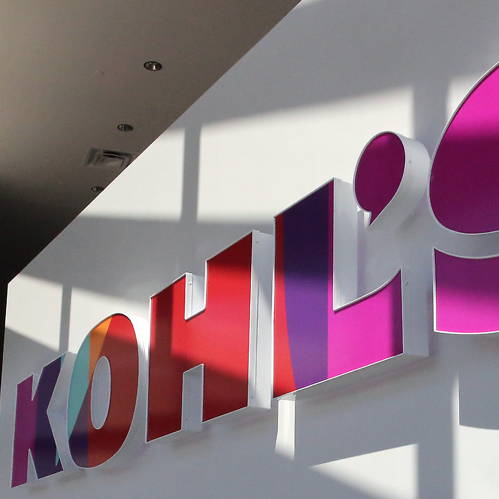 Kohl's, one of the largest department stores in the United States, specializes in offering quality products for home, family, and lifestyle, all at affordable prices. With locations across the country, Kohl's holds its position confidently as a major player in the retail industry.
Start your new career on the right foot
For this particular project, Kohl's came to us looking to add a uniquely branded item to their new employee on-boarding packet. They wanted an item that employees could use daily, in personal and professional settings, at stores across the country. With some quick back and forth, we were able to design an eye-catching sock that completely embodied the Kohl's brand.

Impressed by the quality and vibrancy of the socks, these custom pairs are now included and worn by each of their new hires. A unexpected and affordable small addition that made a big difference.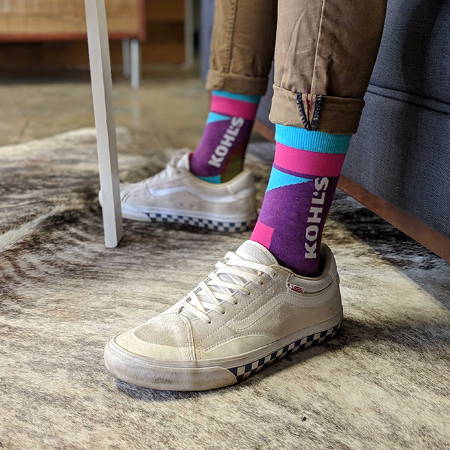 "I've been reaching out to quite a few similar companies and Sock Fancy has already surpassed the
customer service and options available comparatively!"
— Kristin Kullinger - Kohl's Employment Brand Coordinator
Get started today with a free virtual mockup! 🧦