Still, Working from Home? How to Stay Connected with Employees
Still, Working from Home? How to Stay Connected with Employees 
We didn't expect for the pandemic to last this long either. What started out as a 2-week stay at home order, turned into a whole year of working from home for some companies. Working from home can lead to isolation if you are not staying connected with your employees. It is important to make sure they have a working team environment where they feel comfortable and can rely on their manager and fellow team members.

Send Out Personalized Gifts
Personalized gifts like custom socks or custom masks are a nice way to show your team that you care and that you are thinking of them. You can create a well-crafted care package to show appreciation and foster a sense of connection with employees while they continue to work from home. Employees love our high-quality custom socks and we make it a stress-free gift to give to the whole team. Sock Fancy can comfortably outfit your team from head to toe, in custom beanies, scarves, masks, and socks. Personalized gifts are perfect for celebrating accomplishments, hard work and help build a strong company culture while working from home.

Check-in with your employees on a weekly basis. One-on-one conversations are important to stay up to date on their well-being. Consistent check-ins allow managers to connect with their employees and understand any unique challenges they may need support with. Instead of checking off your meeting agenda items, spend the first few minutes to see where they are at mentally. Ask your team questions like: 
How are you doing?
What challenges are you facing this week?
What did you  do this past weekend? Binge watch any shows?
What do you think could help us improve daily communication?
It can be hard to build a strong company culture and stay connected with employees when you only see them virtually. Asking questions can help build a strong connection with your remote employees.

Slack is one of our favorite apps to communicate throughout the workday. We used Slack before the pandemic, but now we use it more frequently since we don't see each other face-to-face in the office. It is a great tool to use to stay connected with employees. Take advantage of the channels where you can ask for feedback, review projects and keep people up to date without needing to hold an unnecessary meeting. Build connections and use slack to celebrate wins for the team, birthdays and other celebratory events. React with emojis so you can make your words come to life in your messages. We love sending gifs when our sales team closes a deal. Check out our favorite emojis and gifs we like to share! 💪❤️🤔💰🔥‼️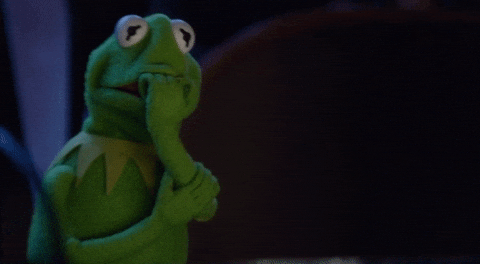 Schedule Virtual Team Building Activities
We miss the water cooler chats and the monthly team outings. Without face-to-face interaction, it can be hard to connect with employees. Virtual team building activities can help teams create bonds and facilitate the collaborative environment we miss from being in the office. The goal of your team building activity is to make them feel like they are part of a community and feel comfortable working with each other. Try out these fun virtual activities:
Happy Hour - schedule a weekly meeting where everyone can bring their favorite alcoholic or non-alcoholic drinks and talk about their plans for the weekend  🍻
An online game of Pictionary - This should be fun to find out who is the most artistic out of the group
Guess Who? - Have everyone send in some personal facts about themselves. Compile them onto a document and have each employee guess which employee the fact belongs to
2 truths & 1 lie - This is our favorite team building exercise. Especially, when we onboard a new team member. It is also a way to see what their tattle signs are when they are lying  👀
Not only are these activities fun but they are also a great way to get to know each other. Learn about what your team interests are, personalities and most importantly bond! Make sure these team building activities are conducted on a platform like Zoom with the cameras rolling! 🎥
Stay connected with your employees
Your employees are a key component to the company's success. Stay connected with your employees to make sure they feel appreciated and valued outside the office. It is important to maintain a sense of community through effective communication and team building activities. Talk to your employees to see how they are handling the work from home transition, practice effective communication, and continue to create a collaborative environment for the team.