Best Corporate Gifting Ideas of 2021
Best Corporate Gifting Ideas of 2021
Corporate gift-giving is an important component of running a successful business. It can help you foster and maintain relationships with clients or colleagues and is also a great way to show employee appreciation. But coming up with one-of-a-kind gift ideas that recipients will love and actually find useful or practical can be a tricky thing to do. Moreover, you need to find gifts that hit all the marks without blowing your budget out of the water. 
It can be tough to come up with gift ideas that feel personalized if you're giving to multiple people. Sure, shopping for each and every person individually might be possible, but it isn't practical. You might not know some of the people you're sending gifts to on a very interpersonal level, so finding something that's specific to them as well as affordable and practical for you can be difficult. It's all about striking a balance between a gift that doesn't seem common and boring but allows you to customize for more than one person without going on hundreds of individualized shopping sprees.
To help you out, we've come up with some of the best corporate gift ideas of 2021.

Do we need to say anything more than "chocolate?" A sweet treat almost never goes unappreciated, but a generic bar of chocolate isn't very personalized. Fortunately, there's plenty of options to customize chocolate bars with beautifully engraved messages, quotes, you name it! Chocolate can be more than just a delicious treat.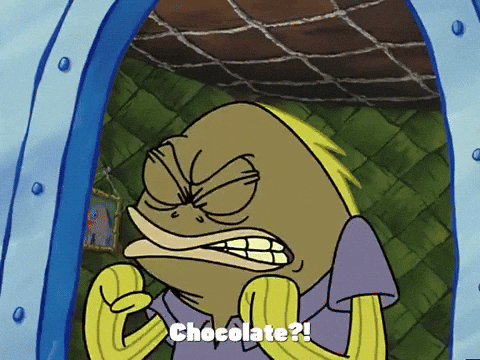 Custom Subscription Boxes
There is a ton of great subscription boxes out there to fit every lifestyle and personality. Maybe you have a client with a dog that's practically their child (We love our pups) or maybe someone who's a keen gardener. If you know the hobbies and passions of your recipients, a subscription box that's suited to their interests is guaranteed to be out there somewhere. And if you don't know anything about their personal interests, there are always good old gourmet snack boxes to fall back on. Who doesn't love food?
They're fun, they're useful, and they can be personalized. Custom socks are an excellent corporate gift idea that certainly won't break the bank. You can send them out to dozens of people without wracking up a huge bill, they're awesome for branding, they help inspire company culture and build a strong sense of "team." Custom socks meet pretty much all the corporate gift-giving marks. What isn't to love?
We're not talking about boring old branded pens when we say custom stationery. (Throw those away!) We mean the good stuff; like modern, aesthetically pleasing planners, calendars, journals. You know, stationery that people will actually appreciate and utilize. The key here, once again, is custom. You can tailor the stationary to the recipient's style and needs, and choose something that's right for everyone and anyone.
When you send a mug as a gift, it's not a great idea to send out a boring mug that's just plastered with your brand logo. But people do love their tea and coffee, so you can spice up the old mug gift idea by creating a custom mug design for each of your recipients. There are countless designs that can be printed on mugs, so if you're really looking to give something personal, this is a great option.
Custom Travel Water Bottle
Water bottles that are reusable are eco-friendly and convenient, which is why most people these days appreciate owning a one, or two, or multiple. Honestly, you can never have too many water bottles. That being said, a custom one is sure to stand out from the crowd and make sure that the recipient thinks of you and your business every time they take a sip. 
Corporate gifting in 2021
Giving a corporate gift is one of the best business moves you can make. Even though finding the right one, especially for multiple people can be time-consuming, it's definitely worth it. The relationships you will build and the positive promotion of your company and brand will end up paying dividends in the long run.